How Sherlock works
Sherlock is a 24*7 AI powered
coaching platform in preventive
space enabling employees to get
unstuck, think beyond their current
habitual thinking & surge ahead.
It works on core principles of Coaching, AI & Technology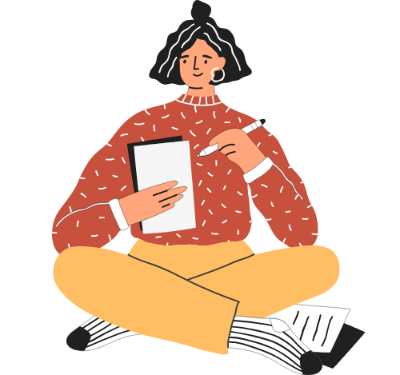 Thought provoking questioning techniques
Sherlock leverages targeted & thought-provoking questioning techniques to stimulate user's self-reflection, making possible action visible again and promoting solution-oriented thinking.
The conversation with Sherlock was thought provoking. It pushed me to introspect the possible cause, led me to a different way of thinking and also gave me potential solutions
Multi-disciplinary approach to Coaching
The science of coaching is based on multi-disciplinary approach of Columbia university coaching process, Whole Brain Thinking, Cognitive Positive Psychology, Neurolinguistic programming (NLP) & Neuroscience.
Sherlock leverages an instrument called NBI (Neethling Brain Instrument) for Whole Brain Thinking. NBI is based on 30 years of international research. Through its unique coaching style, Sherlock enables the employees to transition from their preferred thinking style to leverage whole brain for thinking.
Technology
Sherlock coaching platform is purpose built for coaching conversations, using state of the art AI neural network models like GPT-3, together with very customised neural network models evolved from hundreds or thousands of coaching conversations with some of the best coaches. The conversation model is trained according to the user's brain preference, which makes it extremely personal. For the Business managers and HR partners, our analytics app i.e. Sherlock Acumen™ leverages the power of data and brings unique insights using specialized proprietary algorithms.
Who is Sherlock?
Have been using some AI based apps and they sound robotic, but Sherlock had human touch in it and loved it